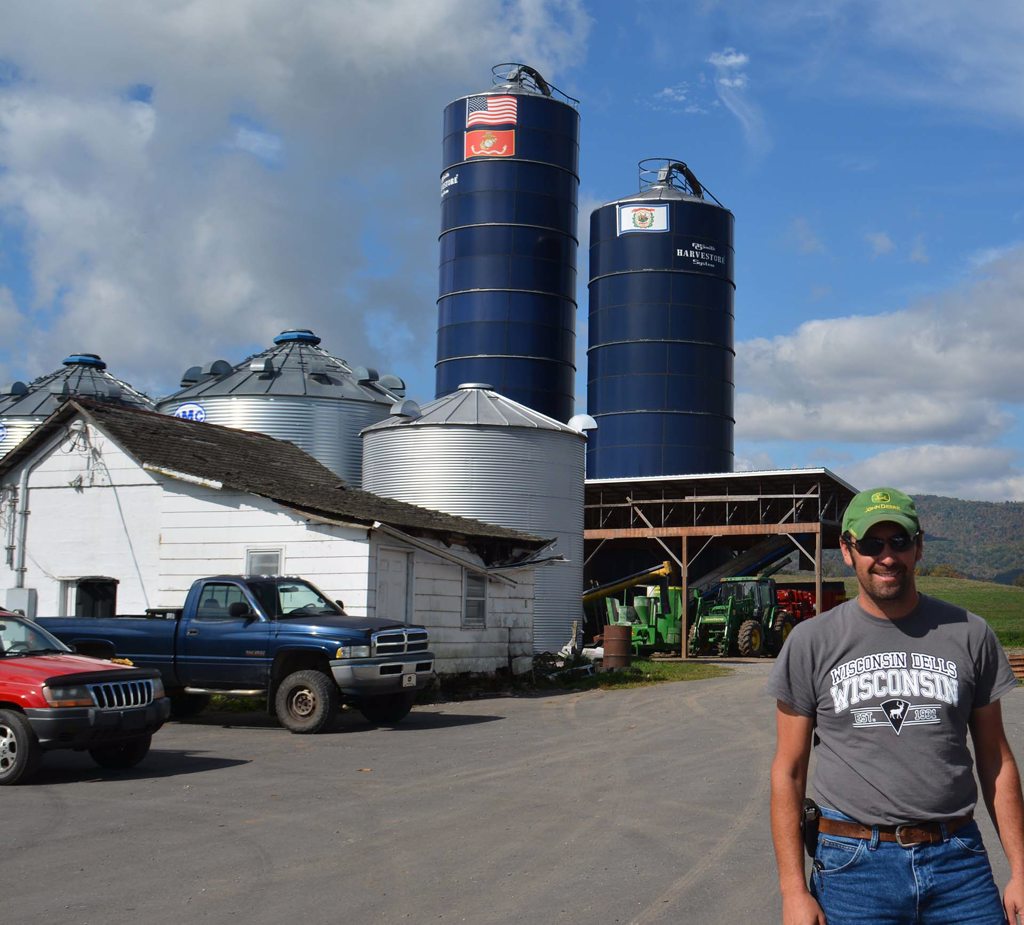 The remote community of Hillsboro, West Virginia, is the birthplace of Pulitzer and Nobel Prize winner Pearl S. Buck, most known for her book The Good Earth.
The good earth that lies beneath the feet of the 238 residents in Hillsboro has sustained this small farming community since it was established in 1842. Among those who reside there are brothers Dustin and Daniel Simmons, who have grown up on the family cattle farm that they purchased from their father several years ago.

Before joining his brother at the farm, Dustin received his Bachelor of Science degree in Animal Science from West Virginia University in 2004. Later, he worked in sales for John Deere and then for the conservation district as a grass technician, helping farmers manage their grasslands and advising them on crop nutrition.
Lake View Angus Farm is vertically integrated. They raise their own feed corn and alfalfa on their farm, as well as on rented land, to feed their 50 beef cows and nearly 200 steers and heifers.


For close to 15 years, the farm relied on a bag haylage system, sometimes using up to five bags for storage. Dustin had always regarded bags as a temporary, less efficient storage method that he knew resulted in 8% to 10% dry matter loss.

The bag system had its good points, he thought, but it also had some problems. The bags occupied up to an acre of valuable land space, and Dustin disliked the fact that, when the bags were empty, he had to cut them up and take them to a landfill.

One of Dustin's biggest complaints was that rodents and crows were destroying his stored crops.
Dustin knew that there was a better way, so he researched his options on the internet and discovered Greenwood Silo.

Convinced that a vertical storage, Harvestore silo system was the solution he'd been looking for, Dustin found a 350-ton-capacity, 20×60 Harvestore for corn storage in the nearby town of Lewisburg, West Virginia. He purchased a second refurbished 480-ton-capacity, 20×80 silo from Greenwood Silo for his haylage.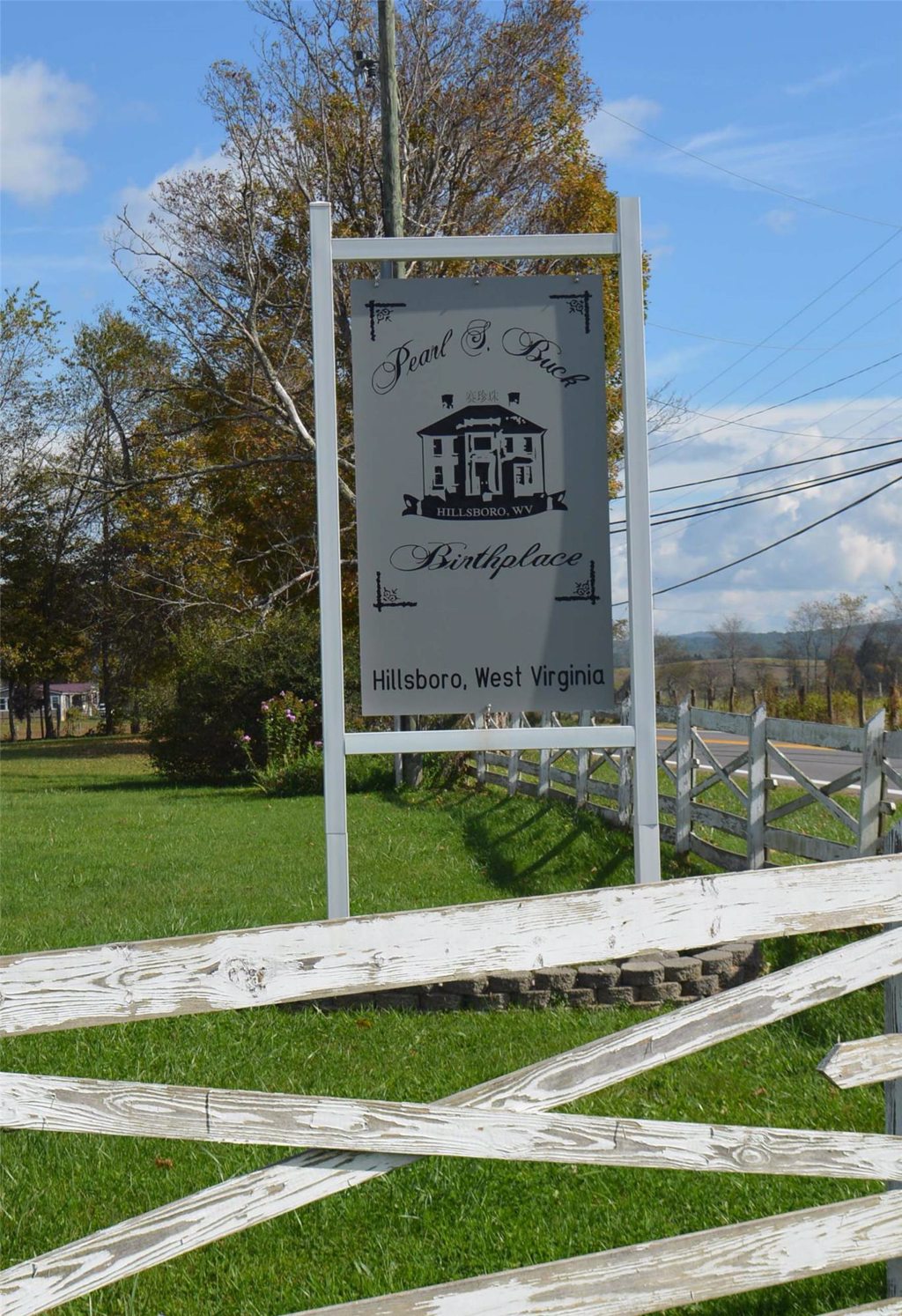 On average, Greenwood Silos yield just 3% to 5% dry matter loss. If you calculate the electricity cost involved, it ranges from $35 to $40 dollars per month for both silos. Compared with the perishable bags at $450 each, the diesel fuel cost of $80 to $100, and wear and tear on two tractors, the Greenwood Silo system is the clear winner.
"I thought, if I'm going to put up one, I might as well put up two for my corn versus getting them to come out here again," Dustin said.
With long-distance direction and oversight from Greenwood Silo's Marvin Reiff, along with the assistance of an installation crew from South Dakota, the installation process took about two weeks. By May 2017, the two silos were erected without incident. In October of that same year, Dustin acquired two uploaders that he towed to Greenwood Silo in Wisconsin for repair and reconditioning. After spending a week in the Greenwood Silo shop and learning about the maintenance and inner workings of unloaders, Dustin returned home to Hillsboro and installed the unloaders himself.
Although he has plans for a third silo, Dustin reluctantly still uses one haylage storage bag.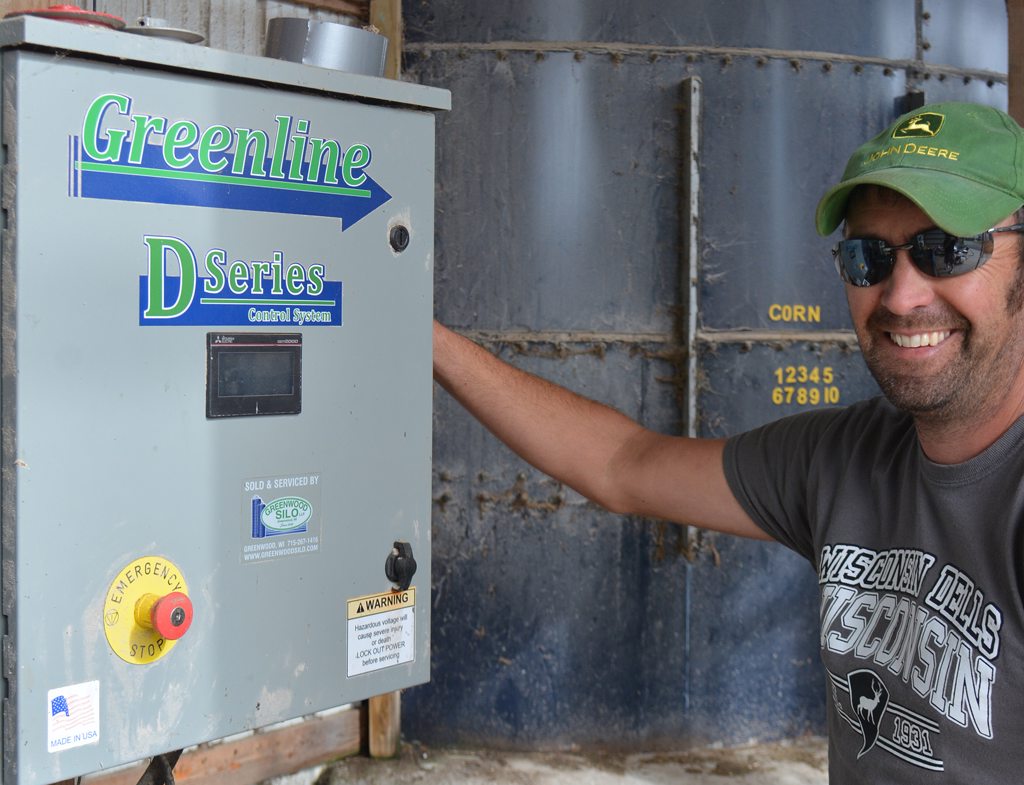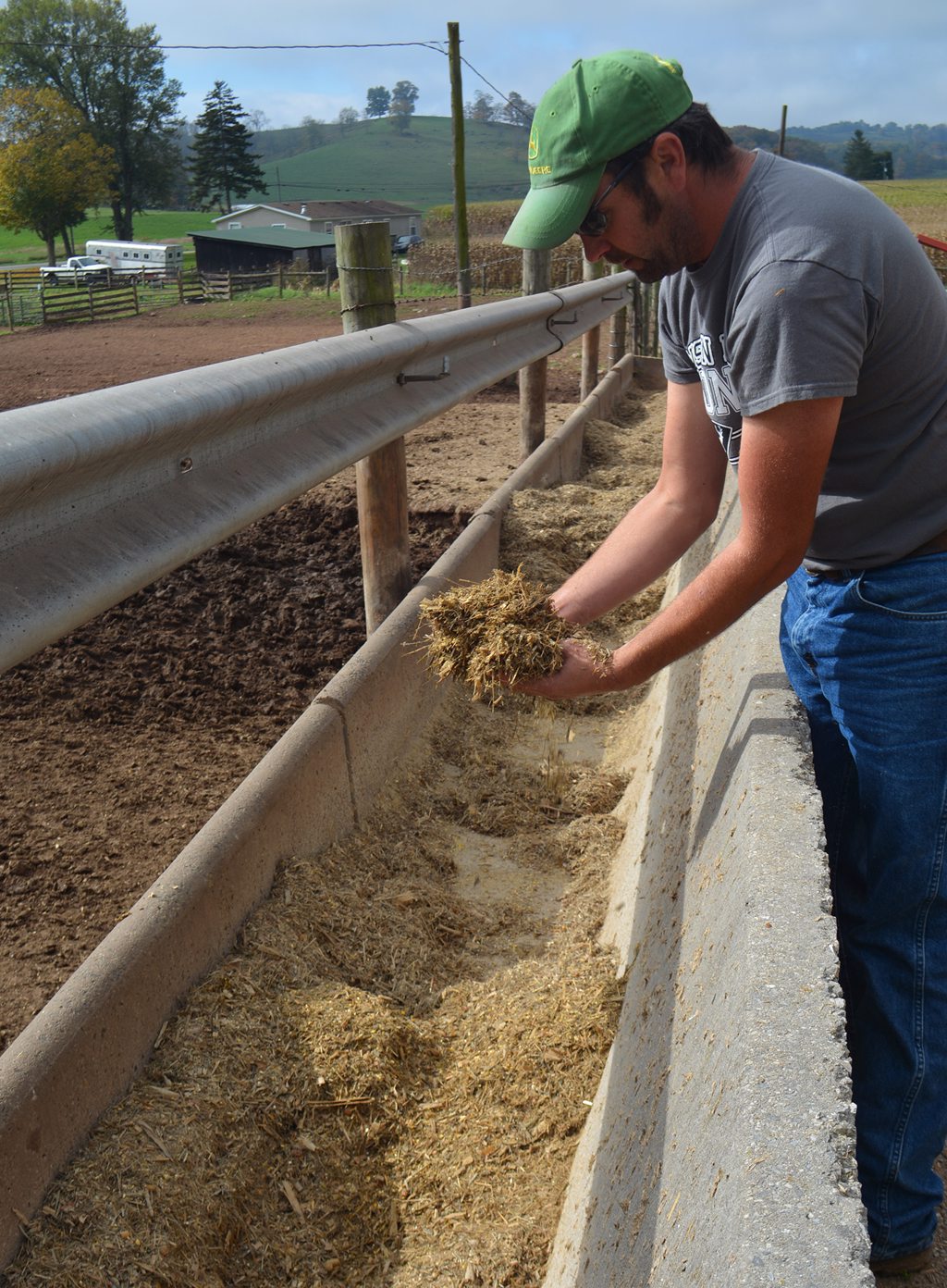 REASONS TO INVEST IN A PROPERLY MAINTAINED AND SEALED BOTTOM UNLOADING SILO:
Electric motors are more efficient and are less expensive than a diesel-powered loader.
It's not necessary for you to go out in the inclement weather to feed livestock.
No expensive bunker plastic to buy and dispose.
Push a button to feed.
No special skill needed versus operating a front-end loader.
Feed is a valuable asset and is protected in silo.
Vertical sealed bottom-unloading silo is a much safer system to access.
No worries about livestock climbing on bunker and damaging the plastic.
No leakage or runoff.
Retention ponds are unnecessary.
No damage from rodents and birds.
Little manpower is required. Filling the silo with a Fieldline blower is faster than using a tractor to run a bagger or a pack tractor to pack the pile.
Forages blown into a silo cover and pack each previous load.
Overall, a properly maintained and sealed bottom unloading silo is a cleaner, more sustainable and environmentally friendly way to store feed.
If rain begins before harvest, your silo can be closed and bottom feeding can continue until thE weather conditions improve.