GREENWOOD SILO HELPS CUSTOMERS INCREASE PROFITABILITY THROUGH INNOVATIVE STORAGE SOLUTIONS.
Not your granddaddy's silo! Greenwood Silo has totally revolutionized vertical storage through innovation. Innovations were born out of trial and error, along with years of experience in farming. Greenwood Silo provides solid, farm based, real-life solutions that result in healthier, more nutritious feed for livestock, and increased profitability for farmers.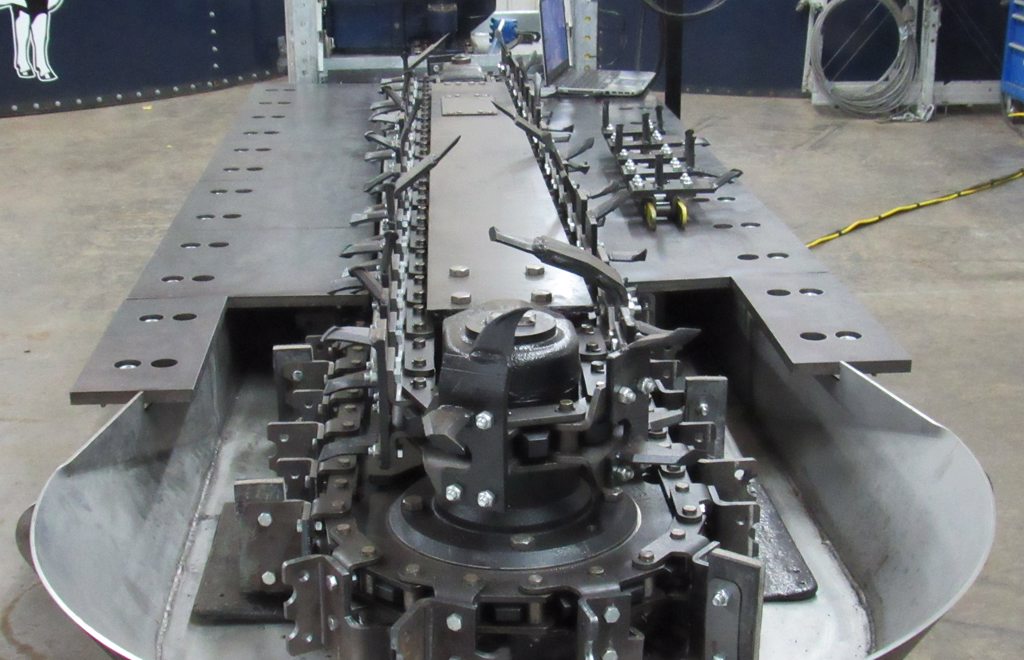 BEVELED STAINLESS STEEL TROUGH
Featuring a tapered and beveled stainless steel trough design, which increases the capacity of the unloader, this will effectually reduce both the time and cost of feeding your livestock.
TAPERED AND BEVELED TROUGH CONVERSION
The tapered and beveled trough increases the capacity of the unloader. This reduces both the time and cost of feeding your livestock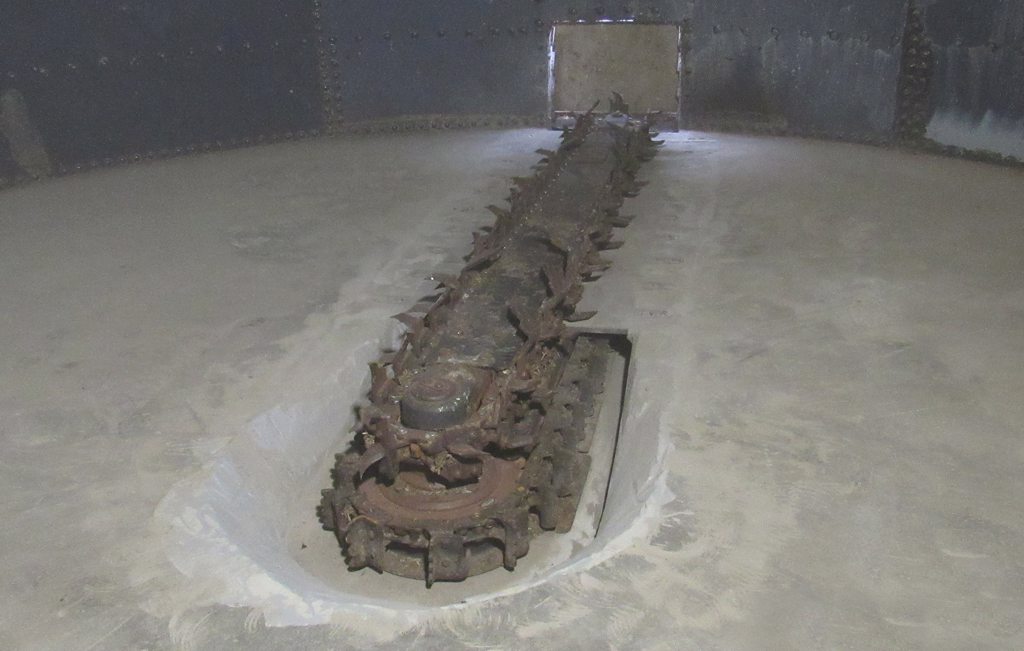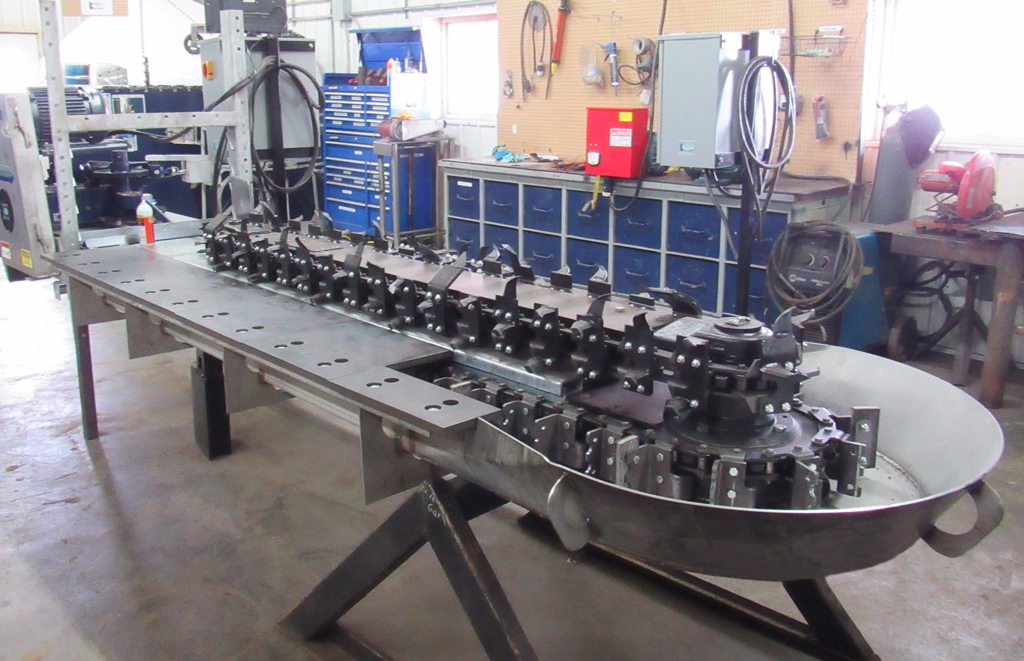 BETTER THAN NEW! GREENLINE UNLOADERS
Better than new! Refurbished Greenline Unloaders.
Heavy duty Greenline unloaders are built to withstand the test of time. Greenwood Silo only uses high quality Samson chisel-tip hooks for its unloaders.
GREENLINE B AND D SERIES VFD DRIVES
To lessen the wear and tear that may result in mechanical failures and broken chains, Greenwood Silo developed the Greenline B and D Series of drives for unloaders. Both drives can be installed on a variety of forage and grain unloaders.
VFD stands for Variable Frequency Drive, which is featured in both models. Along with variable speeds, the economical B Series also features high-torque soft-start functions. The D Series monitors the speed of the motor load and controls the unloader arm. Both unloaders eliminate the shock of hard-starts.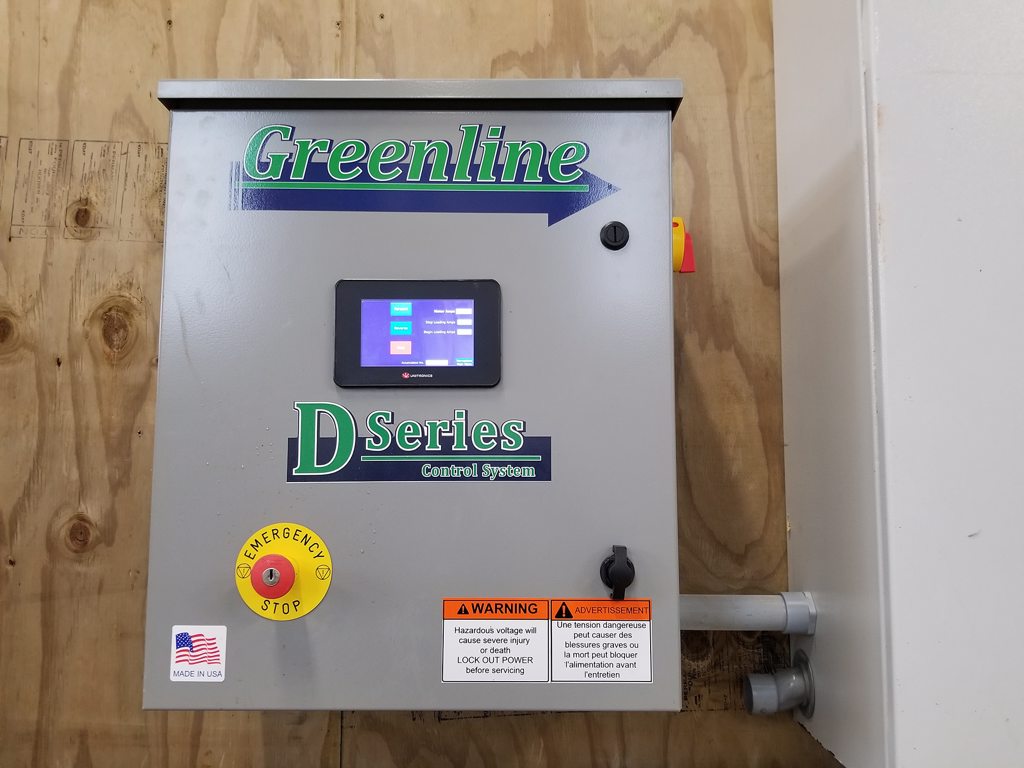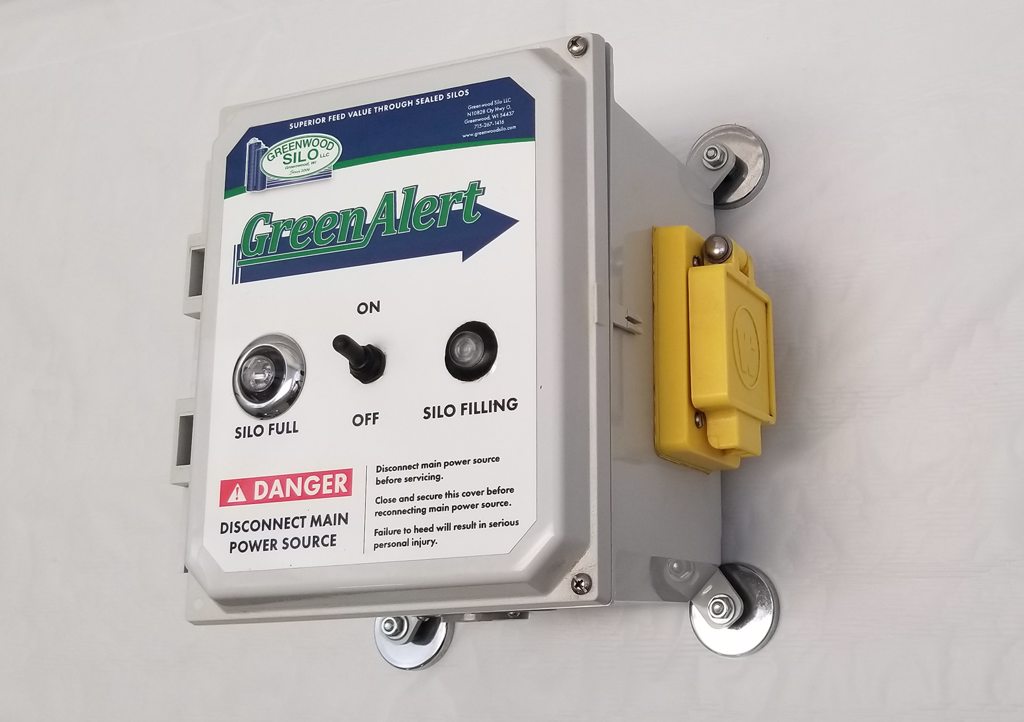 GreenAlert®
A simple warning system that alerts you when the silo is almost full.
Greenwood Silo's worry-free GreenAlert lets you know when your silo is full. With GreenAlert, when the silo is within a few feet of full, both the beacon (sold separately) on the top of the silo and the strobe on the control panel will light up to alert you to your filling status.
HEAVY DUTY FLOOR PLATES
Heavy-duty ¾" floor plates with a tapered rear edge are more heavy duty the original manufacturer's plates, which are ¼". Cutter hooks can get underneath and tear up the plates. These heavy-duty floor plates are three times thicker, and the leading edge is beveled to eliminate cutter hook damage.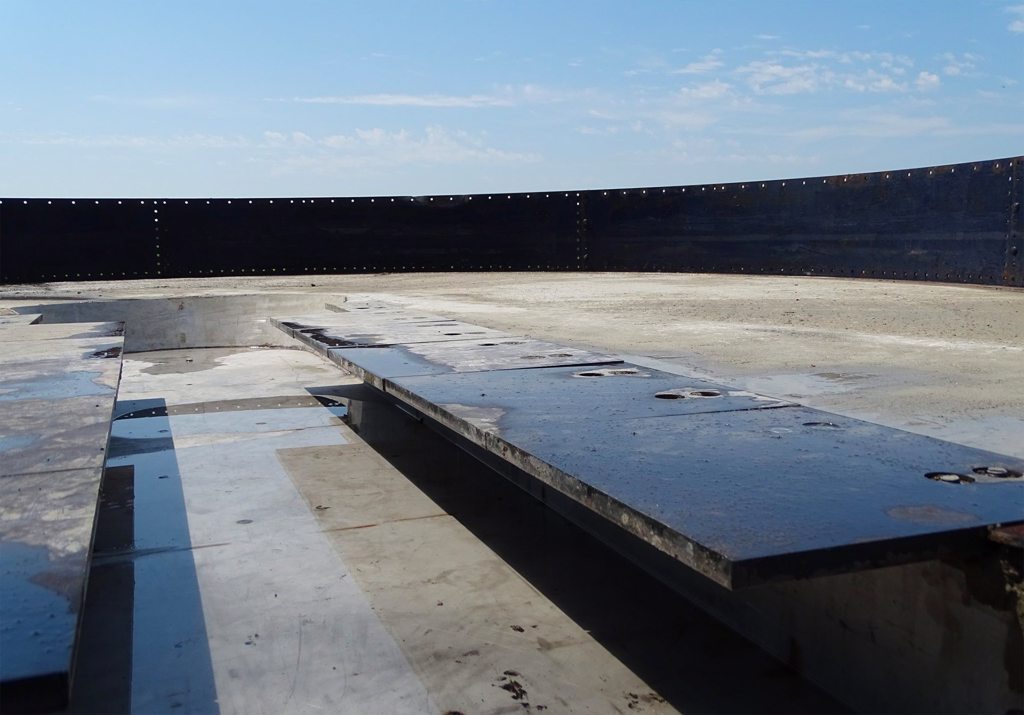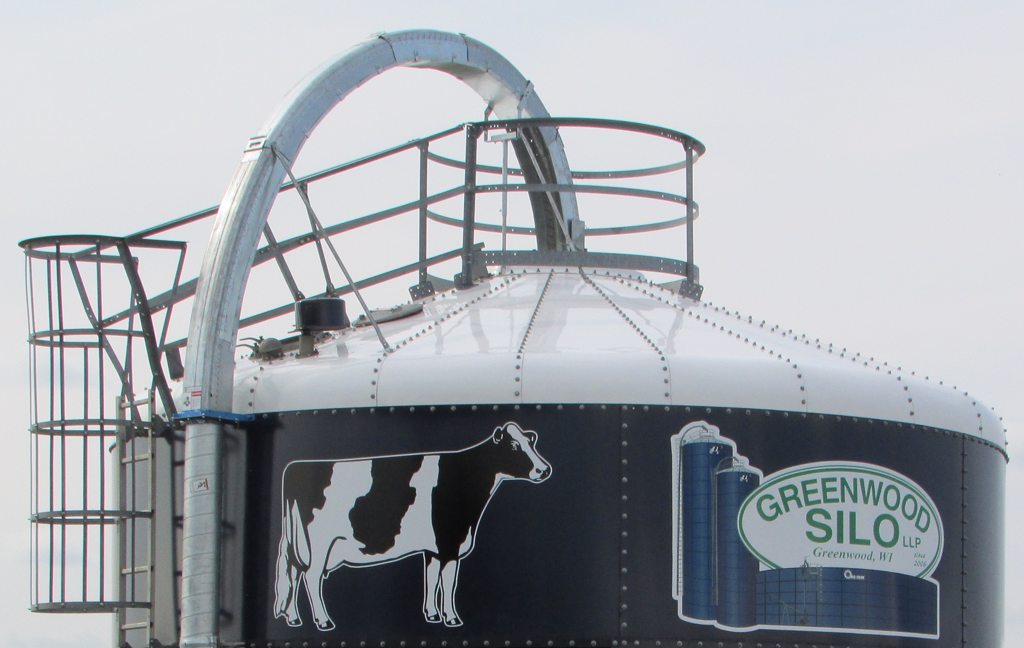 FIBERGLASS COMPOSITE ROOFS
Original Harvestore roofs will typically rust through after a number of years. Greenwood Silo's exclusive Composite Roof systems will never rust, and will last a lifetime.
Greenwood Silo's Composite Roof systems are manufactured from High Tensile E-Glass Fabric for strength and Marine Grade Gel Coat for UV protection. In addition, a Core Mat, running almost the entire length of the center of the panel, creates added strength.
STAINLESS STEEL SIDE-FILL SYSTEM
Fill a silo without having to climb!
Greenwood Silo's Side-Fill System eliminates the need to climb a silo pursuant to filling. With this heavy duty stainless steel goose neck, you can fill a silo without having to climb, in just 8 easy steps. Our Side-Fill System features a cleanout port, with easy access from the ladder, in the unlikely event case of it getting plugged up. Utilizing this system, no feed is spilled on top of the roof, resulting in more feed in silo!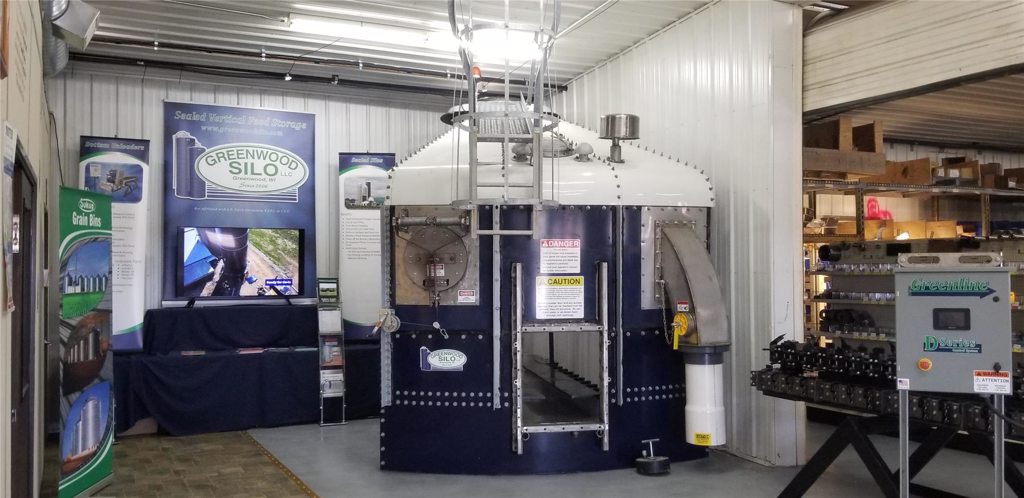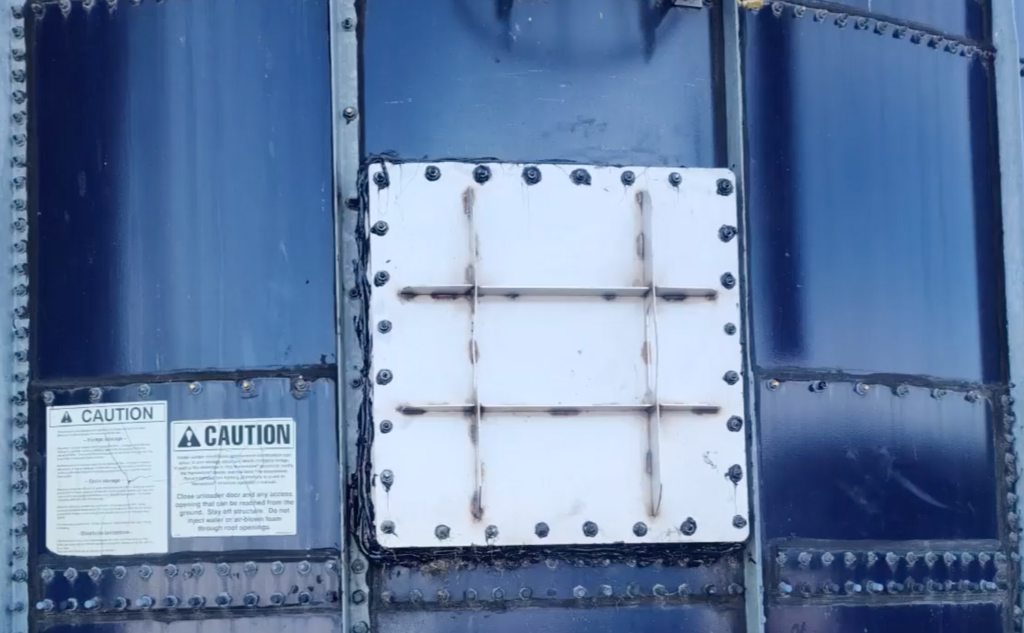 QUICK ACCESS DOOR FRAME SYSTEM

Our quick access door frame system allows a skid loader powered digger to dig into the cavity quickly and efficiently, in case of an unloader breakdown. It also provides secondary access to the silo to perform maintenance on the silo floor or unloader.
SKID LOADER MOUNTED DIGGER
Minimizes the stress and downtime of dig outs. In the unlikely event of an unloader breakdown, this skid loader mounted digger greatly reduces the time and labor required for repairs.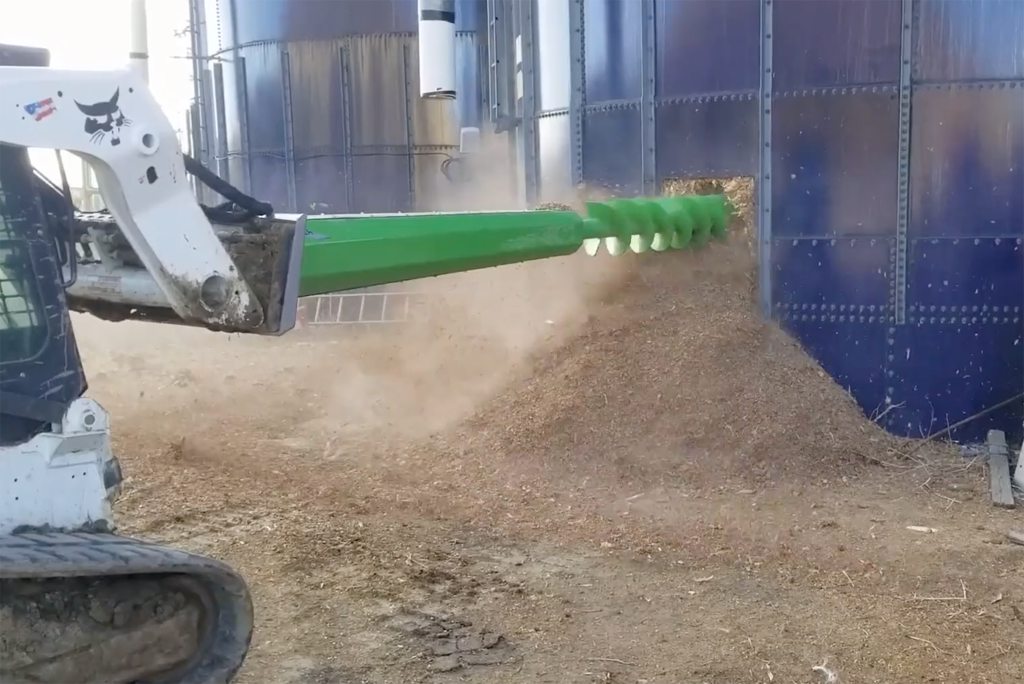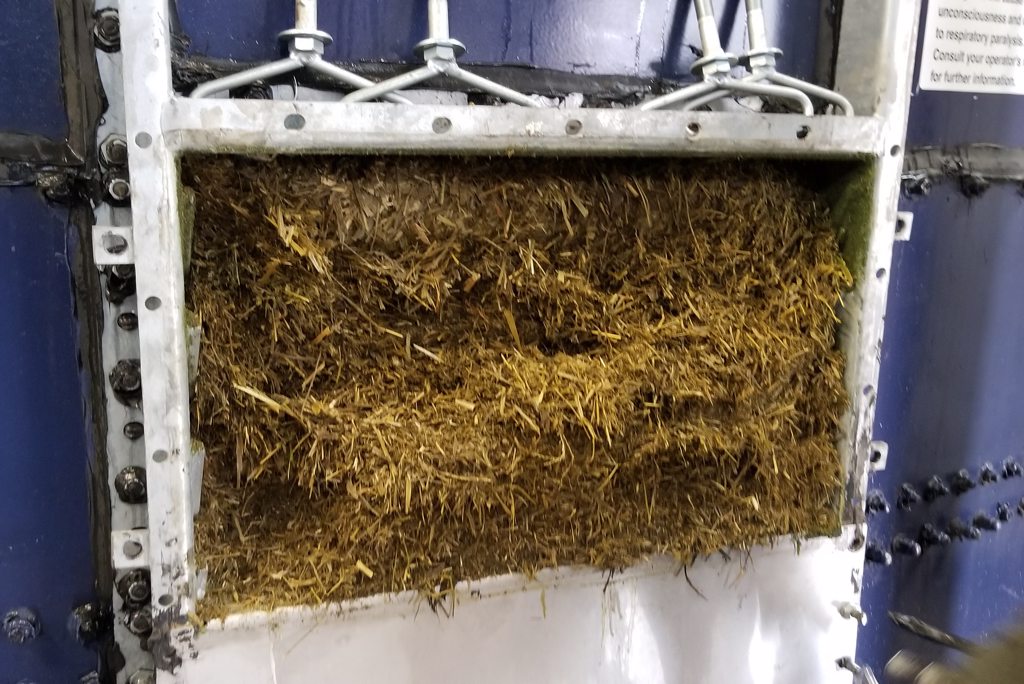 STAINLESS STEEL DOOR FRAMES
This upgraded replacement part can be used in refurbished Harvestore silos.
A customer favorite, Greenwood Silo's stainless steel door frame doesn't rust and will never need to be replaced.
INSULATED SILO ROOF
Protect your feed by spray foaming your silo's roof.
As the sun shines on a Harvestore silo, it transfers heat into the silo. The heat rises to the roof, which causes condensation to drip down on the feed. Not only does the spray foam insulation reduce the condensation, it also prolongs the life of older steel roofs on existing silos.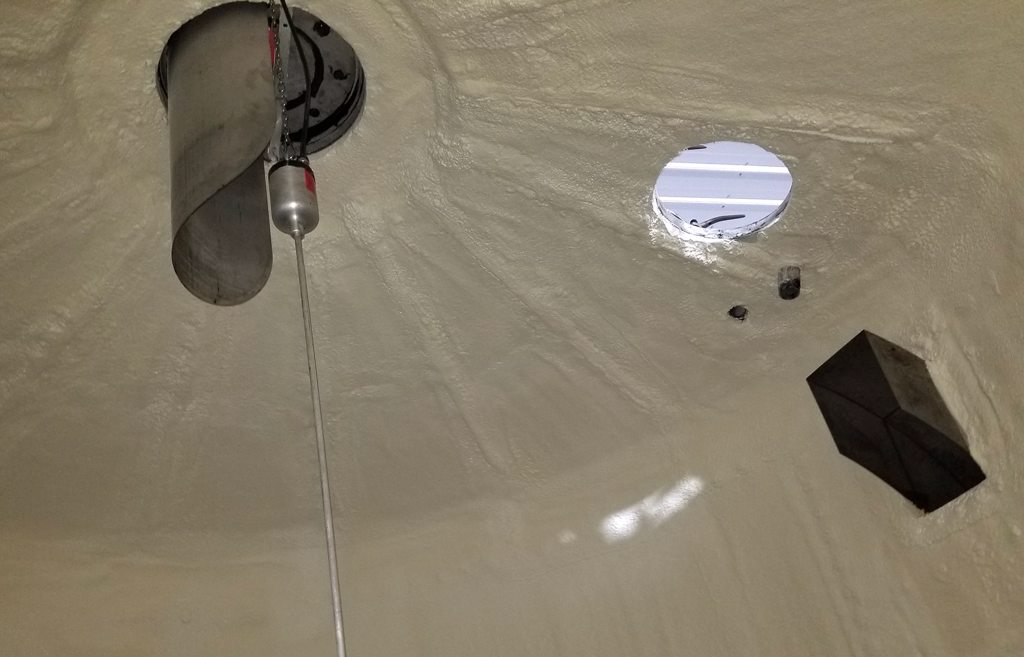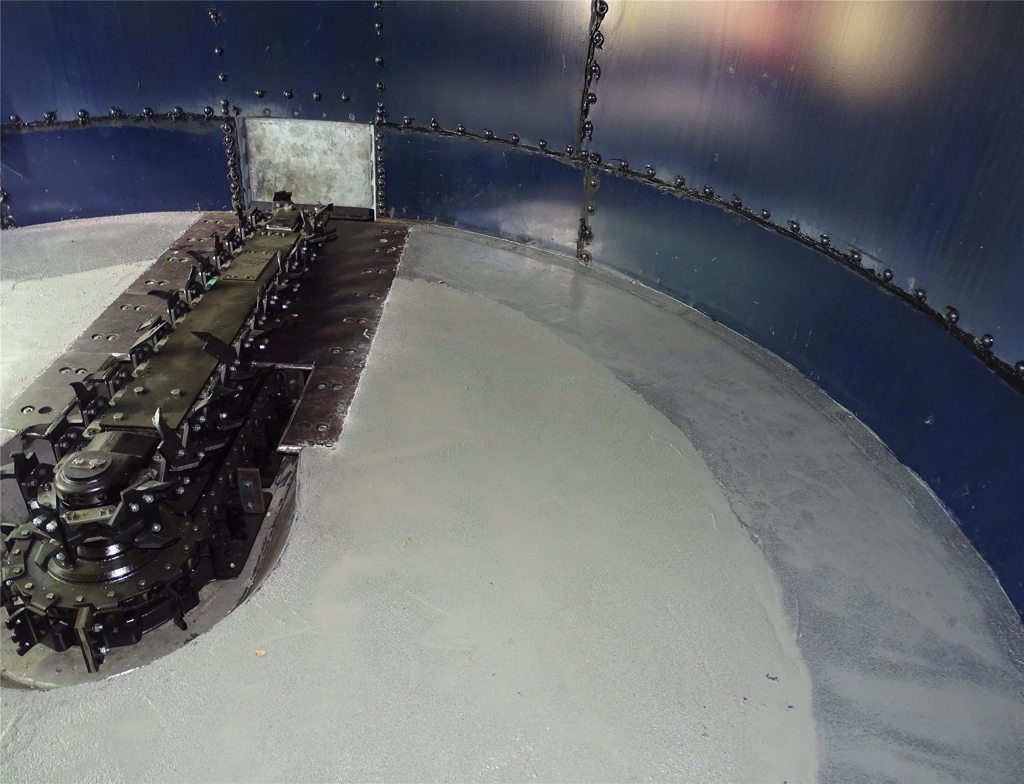 EPOXIED FLOORS
Epoxied floors provide greater resistance against acids that eat away at the concrete.
Over time, the cutter arm support wheel and cutter hooks, along with acids from feed fermenting, will cause damage to the concrete floor. The epoxy coating adds an extra layer of protection for longevity. We offer two product choices: epoxy quartz aggregate and heavy duty epoxy with carbide aggregate.
UNLOADER INSTALLATION CART
Our Unloader Installation Cart allows for transport of an unloader to hard to reach areas.
This track machine will transport an unloader weighing more than a ton to small and hard to reach places with ease. The rotating support table can be turned 360 degrees for easy installation.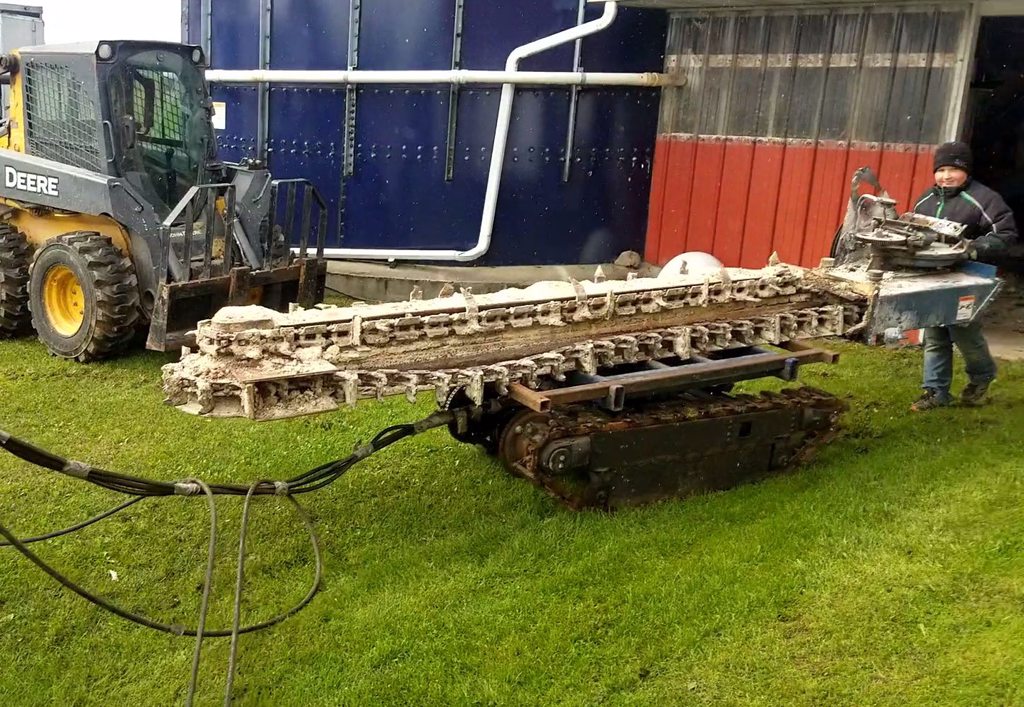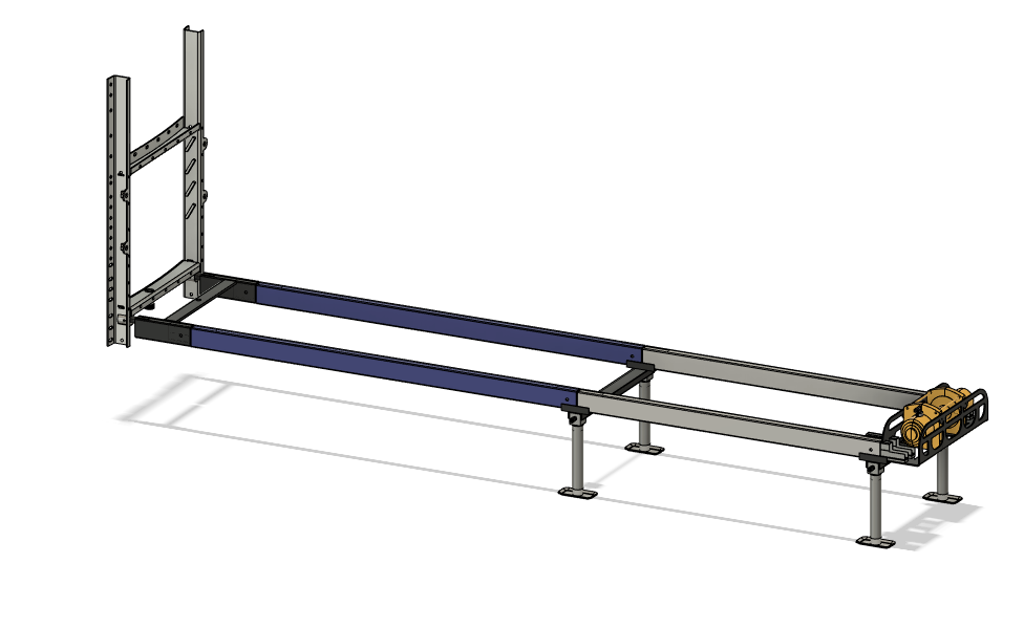 UNLOADER RAIL SYSTEM
Use our Unloader Rail System to easily install or remove your unloader.
This invaluable tool improves upon the traditional hand winch, allowing unloaders to be installed and removed with ease.
RESEALING EQUIPMENT
We offer a self-climbing trolly system for resealing and pressure checking silos.
This tool is a great improvement over the old bosun chair block and tackle system. Silos can be checked and sealed in less time than ever, and in a much safer method.