GREENLAGE™, NUTRITIOUS FORAGE FIT FOR A COW, PIG AND OTHER LIVESTOCK
What in the world is Greenlage? Just imagine being able to feed your animals with forage so green in color and so fresh and sweet smelling, it is almost identical to the day it was cut. Additionally, what if that forage also retained just the right amount of moisture, sugars, protein and PH balance to not just to sustain but improve your livestock's health? This is Greenlage.
GREENLAGE - BETTER FOR THE EARTH, ANIMALS AND PEOPLE
What is Greenlage?
Has a very pleasant, sweet smell and will retain most of its color.
Will go through no fermentation, retaining most of its sugar with little drop in PH levels.
Minimizes the oxidation of the feed.

In storage, it is protected from the weather and harmful UV rays of the sun.
Very low dry matter loss.
Low CO2 emitter.
Greenlage is accomplished by a series of best practices and proprietary innovations/methods, all taking place within a properly sealed and maintained bottom unloading silo.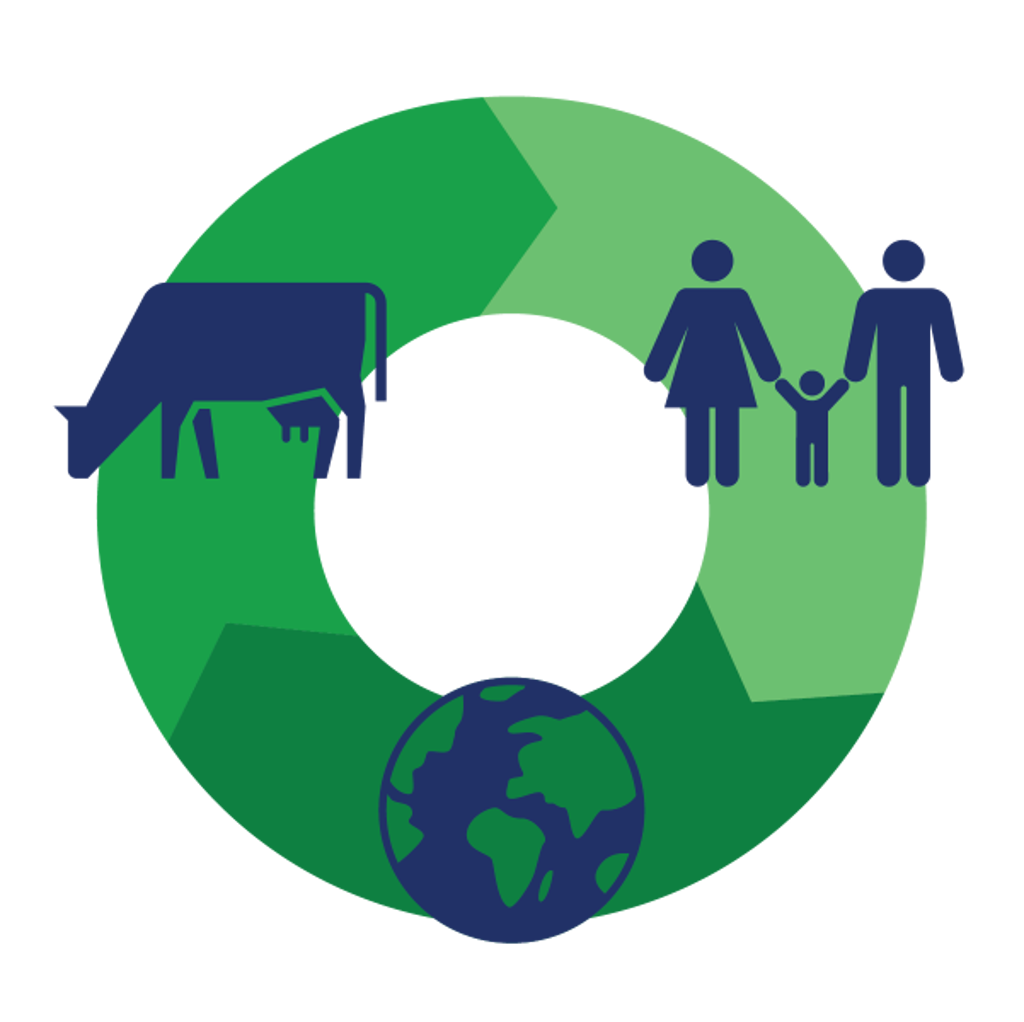 Why Greenlage works
Greenwood Silos produce the Greenlage forage with no fermentation
More sugars and protein are retained with little drop in PH levels.
Other silo systems produce feed forages which causes increased livestock urination and manure.
Fermented forages in other silo systems become too acidic for the livestock's organs to process, nutrients are diminished and the animal must eliminate to keep a balanced PH level.
A finely chopped forage enables cows to take in more nutritionally rich dry matter into their system.
How Greenlage forage is the perfect complement to grazing!
Grazing is good for grass fed animals - it's both physically and mentally beneficial for your animals to be outside, getting exercise and eating fresh grass-forages,. Unfortunately, year-round grazing is not a sustainable model due to seasonal weather and growing season issues.
Here's Why:
During dry spells, the grass stops growing. This usually leads to the animals eating it to close to the ground, which stunts the regrowth of grasslands.

When is too wet, the animals can easily trample and damage grasslands.
During the winter, fresh grass isn't available due to freezing temperatures and snow cover.
In the summer heat, animals can be supplemented with forages from the silo. They can be fed in the shade, under fans, or graze in the cool of night.
A grazing cow has a difficult time getting enough nutritional dry matter because unwilted grass-forages contain up to, or more than, 80% water in a fresh forage. A finely chopped wilted forage will enable a cow to derive more nutritional dry matter into their system.
In perfect conditions, grazing animals do not require any supplementary feed, but ideal grazing conditions are not permanent.
With a properly sealed and maintained sealed bottom unloading vertical storage silo system from Greenwood Silo, it is possible for you to feed your animals and harvest your crop at its optimum maturity.
There is no daily required amount of feed that needs to be removed from the silo to keep it from spoiling. This allows you to keep the silo closed for weeks to months on end, or remove as little as a few buckets of feed, up to a few tons, per day.
A properly sealed and maintained bottom unloading silo system eliminates the feast and famine effect on the seasonal food supply chain.