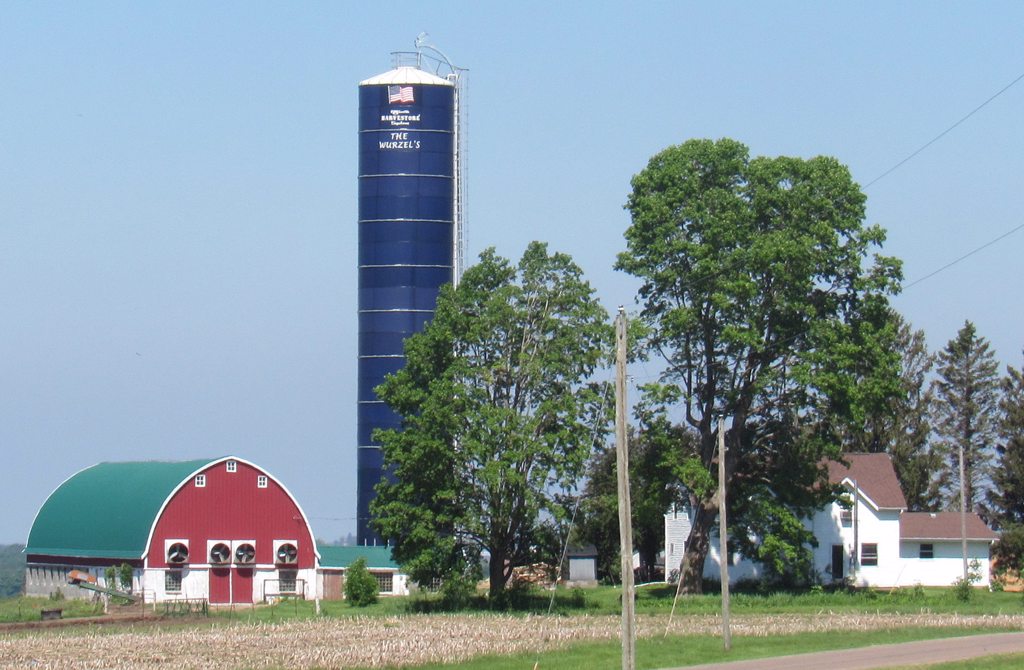 A dream for sustainability is realized on Stewart and Ashley Wurzel's Farm.
Sustainability and simplicity are what Stewart and Ashley Wurzel dreamed of when they started their grass-fed organic dairy operation. With 70 cows and nearly 500 total acres of land, that goal just wasn't attainable with plastic haylage storage bags.

That's when they turned to Marvin Reiff at Greenwood Silo. After a few farm visits with former and current Greenwood Silo customers, Stewart and Ashley saw and heard the direct benefits of having a refurbished Harvestore Silo as a feed storage solution.
HELPING FARMERS
"Marvin giving us tours of customers' farms proved how much he believes in what he's selling and how much he wants to help farmers with his products."
– Ashley Wurzel
By Spring 2019, Greenwood Silo accomplished:

The rebuild and installation of a 20×110 refurbished Harvestore Silo
The installation of a push-button bottom unloader

"I had a lot of critics when people heard we were building a Harvestore. Now, after seeing it operate on our farm, neighbors are considering making the same valuable addition." – Stewart Wurzel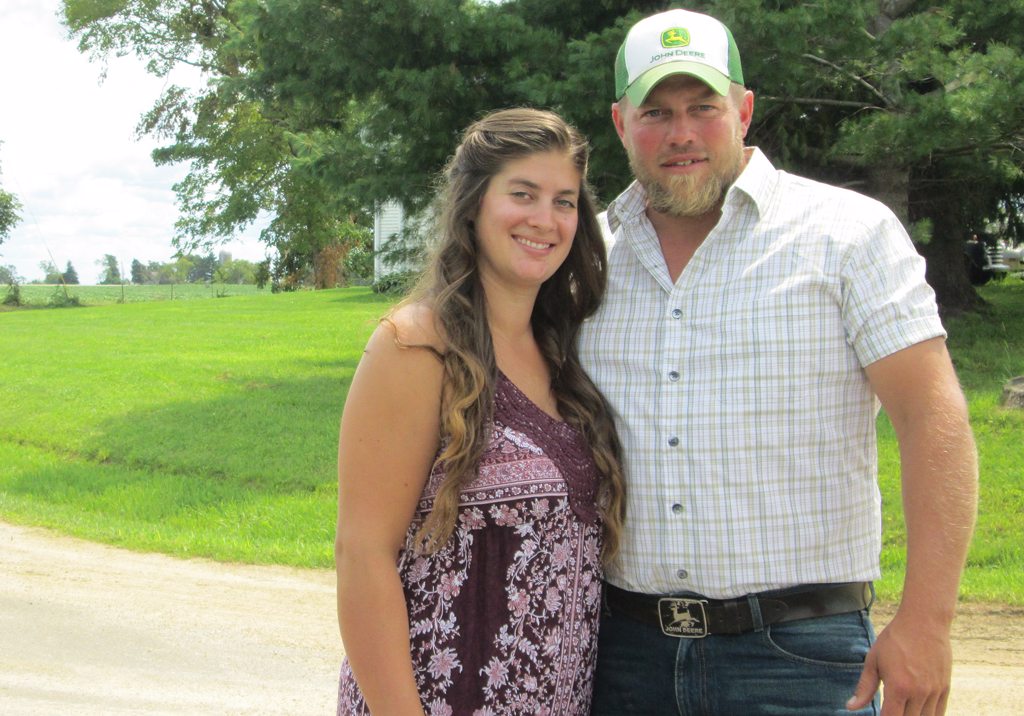 "Through the years, we spent $50,000 to $60,000 in plastic storage bags. All of that went in the garbage. That amount wasted on plastic essentially paid for our rebuilt Harvestore"
"The time and money investment you put into Greenwood Silo to gain a better product is worth it."
– Ashley Wurzel
The unstoppable combination of sustainability and efficiency

Greenwood Silo didn't just help decrease food storage costs and waste. As Marvin continues consulting on the Wurzel farm to improve operations, Stewart and Ashley have already accomplished:

Simultaneously chopping and feeding
Supplementing with stored feed during dry summer months without fearing spoilage

Evolving from a two-person, two hour feeding schedule with ag bags to just 20 minutes with one person

Increasing the quality of feed given to their organic grass-fed dairy herd

Feeding cows more efficiently during winter months without snow removal and starting equipment to access feed